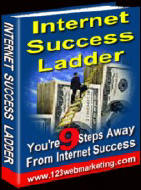 CLICK THE E-BOOK TO DOWNLOAD

Internet Success Ladder tells people what and how the internet can be a money machine for them. It gives tips on how to market and more. But the best thing it can be used for is an incentive to bring traffic to your ePw website. It has a $49.95 value. So offering a FREE GIFT valued at $49.95 will triple your traffic rate. I know it works as we have tested it. Here is what you do:

In your Reply2it autoresponder letters I want you to add this to the bottom of every letter after your name, like this:

Regards
Paul Davison
PS: I will give you a FREE GIFT worth $49.95 just for taking the FREE TOUR!
Go Now >> http://www.yourzipylink

OR above your name or anywhere near your ePw zipylink put this:
I will give you a FREE GIFT worth $49.95 just for taking the FREE TOUR!
Plus you can create an extra Letter using this as the subject and body:

Subject: FREE GIFT FOR ~~PROPER NAME~~


In the body:

~~PROPER NAME~~

Economies across the globe are suffering.
More people are turning to the internet to
find ways to better their financial future.

We have the opportunity which can help!
You get paid DOUBLE!
And we operate in 40 countries!!
Complete turn key web system in place!
With all the support you will need!

Interested ~~PROPER NAME~~??

You should be its changing lives!
Take the Free 20 Day Tour of the business.
No obligations. I am confident you will like this.

http://wwwyourzipylink <--Go
I will give you a FREE GIFT worth $49.95US just for taking the FREE TOUR!

To Our Success,
Paul Davison

That's it! If you want to add extra text of your own be my guest! But the main thing is for them to notice the Free gift. Once you have a new tour taker you can email them the e-book in a file as an attachment with 'Here is your Free Gift' in the subject after you have downloaded it from here.

Just save to desktop, this way its easy to find.
Once you open a blank email to send to your new prospect click on Insert at the top of your browser and choose file attachment.
A window should open, make sure it says Desktop and you will see 'islebook' in the list. Click it and it will be loaded into your email ready for sending. Then just write your letter or copy and paste from the sample ones available on this website.
Make sure you thank them for looking at your business, etc.
Personalization is very important.
Any questions? Contact me!

Have a prosperous one,
Paul Davison