THIS CASSETTE IS A MUST HAVE FOLKS!!
How To Make Friends With Your Your Prospect In 30 Seconds
Ignite Your Passion For Success!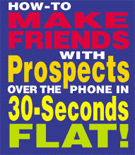 You will Become A Follow Up Phone GOD!

JUMP START YOURSELF AND YOUR BUSINESS!!
GET THIS "Cassette" TODAY!!
I know you'll benefit from this tape so will ship it Free !!
Doug Firebaugh's work is excellent.

It contains and reveals Secrets of Igniting a Massive Leadership and Success Inferno in your Business and Life!

DOMINATE
That's what you will do in your business, future and life... in EVERYTHING YOU DO... Igniting Life Changing Training Re-Sources and Secrets... Now Revealed on this POWERFUL AUDIO FIRE. You Will Discover...

IT'S ALL ABOUT LEADERSHIP.......... SUCCESS, BUSINESS AND LIFE!

Doug has been in the industry for years helping people achieve stability not only in their business but also in changing their lives. This is what everyone needs to better understand what it takes to succeed at ANYTHING!

There is no need to believe all the hype of instant riches... without Proper Knowledge and Action, we both know, it simply won't happen. Blaze your own trail and become a shrewd, savvy Leader igniting Success everywhere... one idea, one thought at a time, with Doug's Audio Fire.

"HOW TO CLOSE YOUR PROSPECT IN 30 SECONDS"

You learn the Exit Strategy...How to Pre-Qualify and how to take a dead prospect and turn him/her into a goldmine for you. [My personal favorite] it will make you a GOD on the phone!! Many testimonials from leaders in other companies from his simple techniques.

Normally $8.... You get it for $4.95 Delivered. Free Shipping/Handling
Network marketing is an exciting industry and I see that you are a big part of it. We're on the same page when it comes to realizing the importance of educating network marketers and training them to be leaders, as well as to be passionate. There is no reason not to add this cassette to your collection. Get a copy Today!!!!!!

Audiocassette $4.95 Please include your postal mailing address with order.
It will take a few days to receive your copy.
Thanks and enjoy

Paul Davison